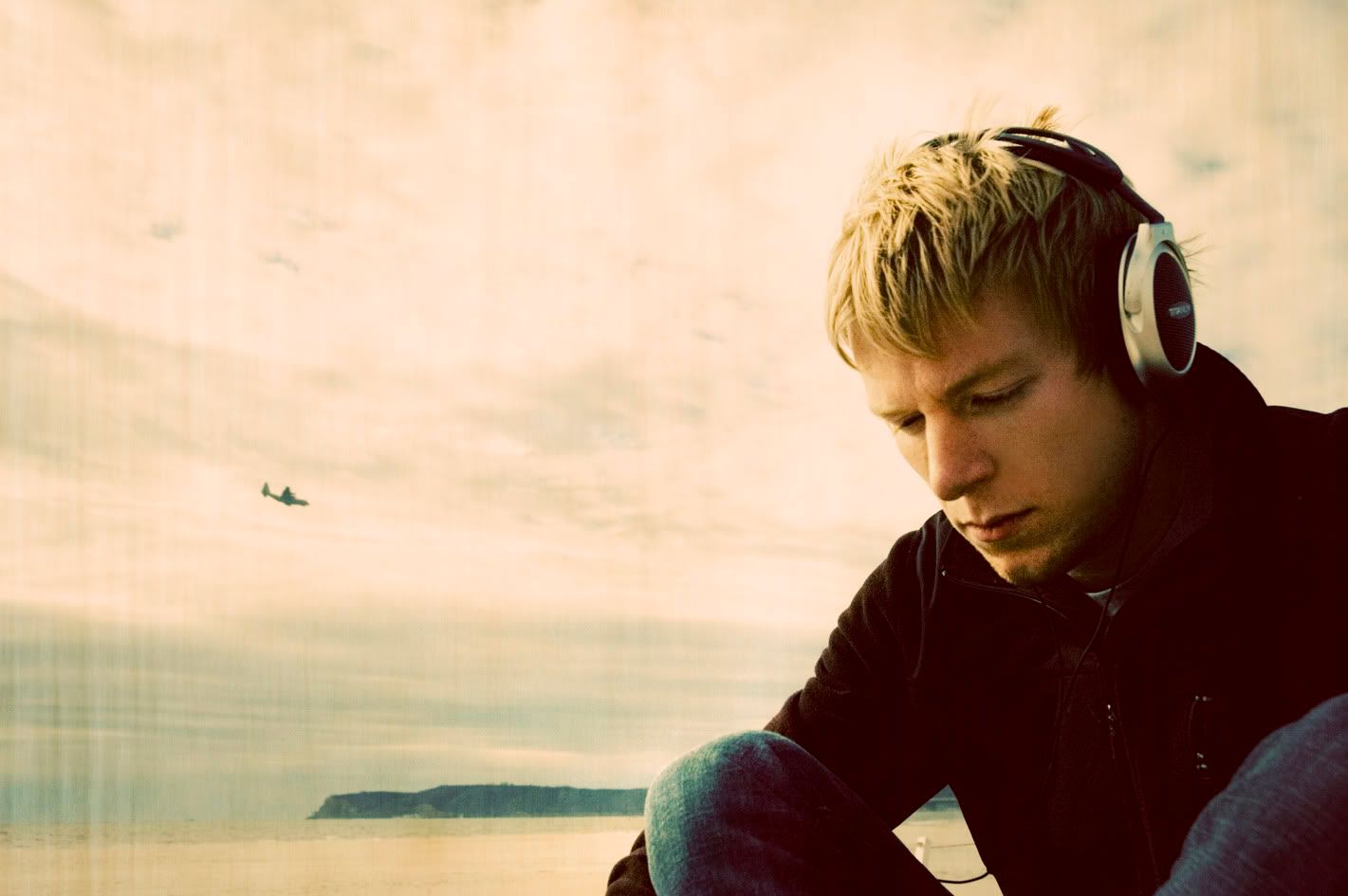 We Were Pirates is the musical brainchild of Mike Boggs, a multi-instrumentalist who writes and records songs in his home studio in the DC area. Boggs has released three albums, an EP, and a film score for 'Dear Mr. Watterson.'
Boggs' 2009 debut LP, Cutting Ties, features a version of 'The Three of Us,' a cover song that Boggs recorded which was featured on the public radio show, This American Life. As a result, Chicago Tribune rock critic and co-host of Sound Opinions, Greg Kot, heard We Were Pirates' version of the song and described it thusly: 'Pure pop. This should be the next Fountains of Wayne single; genius.' That year, We Were Pirates reached #41 on the CMJ Top 200.
Wired magazine featured We Were Pirates in their March 2012 issue following the release of the second album, Change. The feature said, "You heard this band's public radio-friendly pop on This American Life and you heard its tracks on MTV's: The Real World: DC. So don't miss 'Better Off Without You' from the new album. Catchy synths will have your crew dancing a jig."
In 2013, Boggs wrote and recorded an original film score for 'Dear Mr. Watterson.' The film is a documentary about the impact of the comic strip, Calvin & Hobbes. This American Life featured We Were Pirates again, when they played 'A Strange Experience' from the film score on Episode 512. In 2014, We Were Pirates performed songs from 'Dear Mr. Watterson' live at  screenings of the film in Baltimore and DC.
2016's Matter finds Boggs exploring a mellow, electronic aesthetic. A return to simple, melodic songs. Existential questions are asked about life, loss, and love. Washington Sinfonietta Co-Principal Cellist Kate Rears Burgman again joined Boggs and contributed cello and bass guitar on select tracks. TW Walsh (Pedro the Lion) mastered the album.
We Were Pirates live shows feature Kate Rears Burgman on cello and bass, Pat Frank on percussion, and Scott Greenberg playing guitar.
_____________________________________________________
PRESS:
"So excited about [Matter]. Definitely going to be one of the highlight releases of 2016."
"The original ['Dear Mr. Watterson'] film score, now available online, can'€™t help but conjure images of boy Calvin romping through the woods with his tiger, or fighting evil space aliens as his alter ego Spaceman Spiff."
"You heard this band's public radio-friendly pop on This American Life and you heard its tracks on MTV's: The Real World: DC. So don't miss 'Better Off Without You' from the new album. Catchy synths will have your crew dancing a jig."
– Wired Magazine (March 2012 Issue)
"'Nervous,' the third track from The Wolf, draws the listener in while Boggs emotes in a hushed tone through an entrancingly melodic, electronic soundscape. The song conveys an honesty that makes it feel epic, despite its soft simplicity."
"Pure pop. This should be the next Fountains of Wayne single. genius. Gets me every time."
– Greg Kot, co-host of Sound Opinions and rock critic for Chicago Tribune
"I absolutely love this ['Dear Mr. Watterson'] score. It is a vivid tapestry of piano riffs, jazzy percussion, and delightful melodies that remind me of the first time I heard Vince Guaraldi's score for Charlie Brown."
"Much like Calvin and Hobbes, the ['Dear Mr. Watterson'] soundtrack does an excellent job at capturing both a feeling of happy-go-lucky innocence while also adding a slight introspective undertone to the mix."
"Boggs'€™ carefully crafted songs are brimming with charming melodies and soft vocals that are, above all, undeniably catchy."
"We Were Pirates is quite possibly my newest favorite DC area artist, bringing you indie folk pop with a serious dose of cute."
"Writing a pop song (a really great one)" is a daunting task. And to not only come up with one, but many, and play every instrument on each, well, not just anyone can do it. So hats off to Mike Boggs. The DC area musician works under the moniker We Were Pirates, melting vintage rock and€™ roll nuggets into the ore of his indie pop, while posing a triple threat on guitar, keys and drums."