Dear Mr Watterson Update...
Hi friends, I wanted to give you a quick update. As I mentioned a few months back, I've been working on writing and recording an original score for a documentary about Calvin & Hobbes called Dear Mr Watterson. I started writing demos for the project back in July and finally finished the score last week. Getting to watch the film evolve from early rough cuts into a fully-produced feature has been a pretty amazing experience. As a massive Calvin & Hobbes fan, it's been incredible to fully nerd out on the interviews and the content, while being able to contribute something as well.
The score I wrote ended up being 14 original songs. All 14 are instrumental. The teaser trailer below has one of the new songs from the score called "Sunday Paper".
Dear Mr. Watterson Teaser Trailer from Dear Mr. Watterson on Vimeo.
The film will also feature instrumental versions of a couple of older WWP songs. Plus, one of the demo versions of the songs I wrote will be in there as well as the final version. I finished up the final mix from my end last week. TJ Lipple helped tremendously, by stepping in at the last minute and co-mixing and mastering some of the songs.
From there, the director Joel Schroeder, and the sound editor Josh Eckberg, took the score and the rest of the audio to a mixing stage at Warner Brothers and finished up the final audio mix this weekend.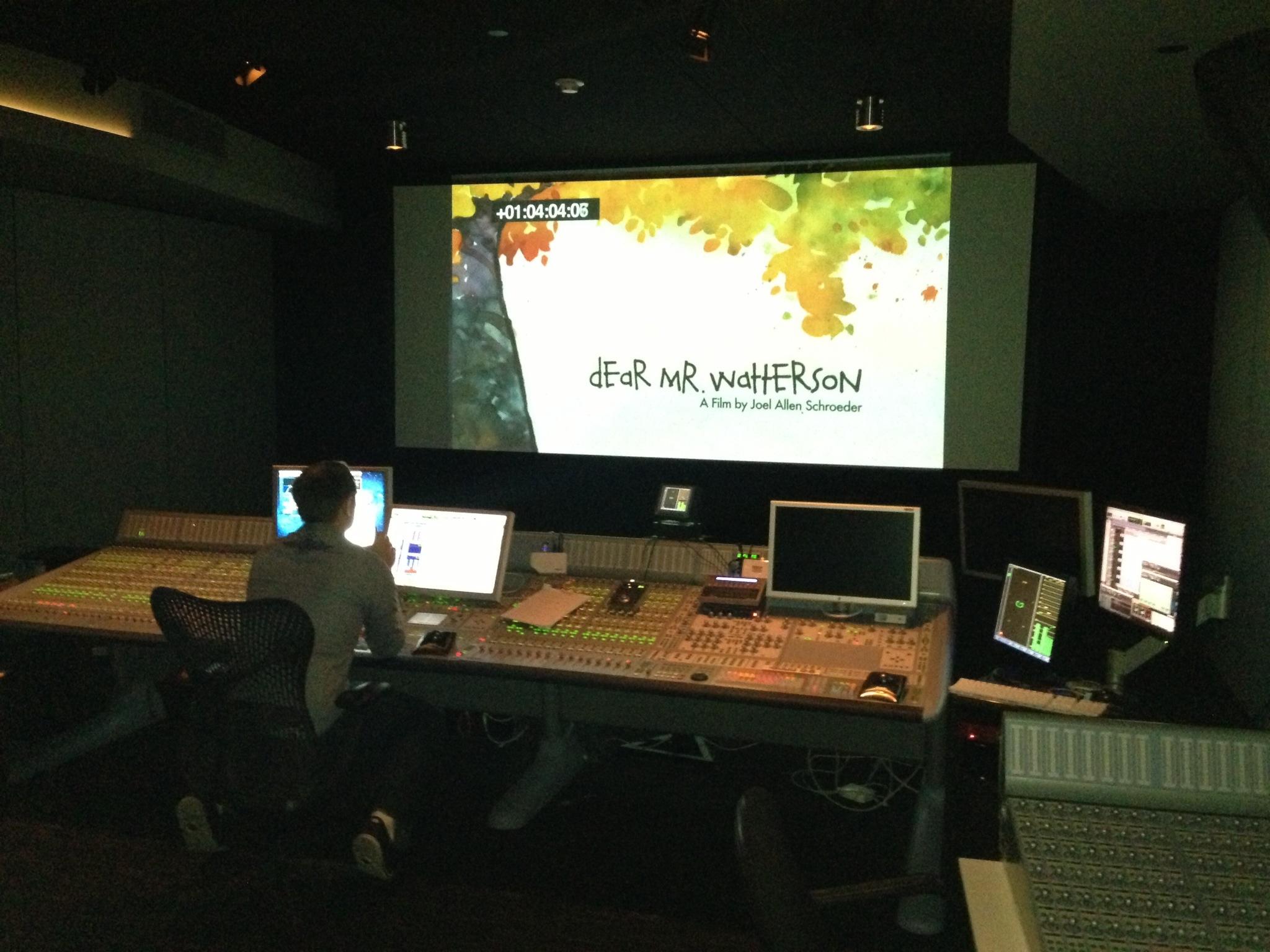 The film will be starting the film festival circuit in the next few months. It's already been accepted into two festivals later this Spring, and has been submitted to a bunch more. I'll try to keep you posted as I hear where and when it will be showing. You can also follow DMW on Facebook and Twitter for regular updates.
As for the soundtrack, look for it to be out sometime this Spring. I'll definitely keep you updated.
Cheers,
m